This mishap might be why your Amazon package is arriving late.
According to Fox 7, an Amazon truck driving through Avon, Indiana got stuck under a bridge that was too low for it to drive under. The accident reportedly happened overnight on July 19 and no injuries were reported.
Avon Police Chief Sean Stoops told Fox that this wasn't the first time a semi got stuck under this bridge, as it has been a common occurrence over the years.
The chief also said that the investigation is still in progress, but it is likely that the trucker missed or didn't read the signs warning of the low bridge ahead.
Alternatively, as the meme below suggests, perhaps the truck was delivering a bridge…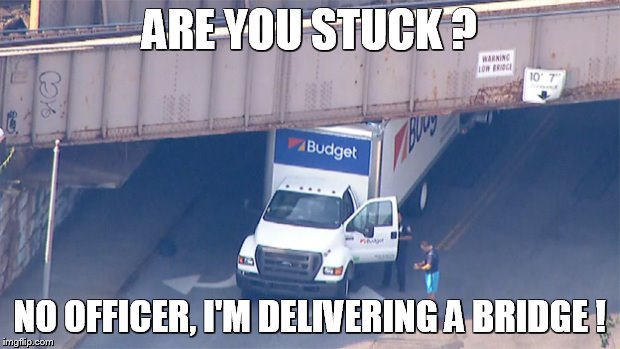 Stay alert and safe out there, drivers!
Original story by Fox 7.