This goes to show that you should still trust your instincts over your GPS.
According to Aspen Daily News, a trucker's navigation system routed him through a 4×4 road and led to him being stuck on it for 40 hours. The trucker was driving through Crystal Mill, Colorado when he noticed the road signs warning of the steep roads ahead. He initially rerouted himself, but after calling his boss to clarify which way he should go, he was instructed to follow the GPS and drive through Independence Pass.
Sure enough, the big rig jackknifed on the steep and rocky terrain at night during a rainstorm. Because of the storm, neighboring houses couldn't hear the trucker blowing his horn, and he had to sleep in his cab until he could get help the next morning. The truck blocked the road for 40 hours before it was removed, and during that time only pedestrians and bikers could get through.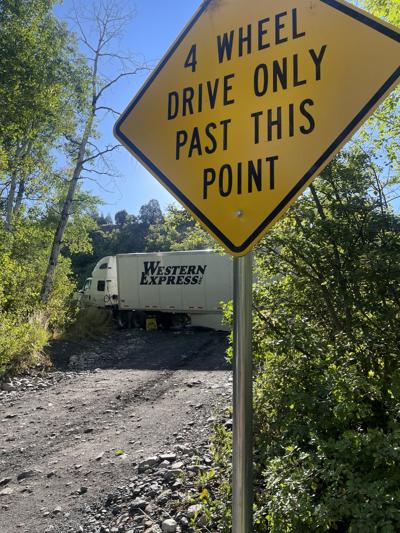 Aspen Daily News reported that the Gunnison County Public Works has made efforts in the past to prevent incidents like this from happening. They've reached out to multiple GPS companies to let them know the area was not fit for 18-wheelers, but obviously not every navigation system was aware.
Stay safe and trust your instincts out there, drivers!