A major accident left a semi overturned and blocked all lanes of I-5 South.
Fox 13 reported that the crash happened in Tukwila, near Seattle, Washington. Exact details leading up to the accident are unknown, but the aftermath left four lanes of traffic completely blocked for hours.
🚨MAJOR COLLISION SB I-5 SOUTH OF MLK JR WAY IN #TUKWILA – BLOCKING ALL LANES

Semi-truck rollover collision. Fire and Incident Response are at scene.

This will be a lengthy closure and cause significant delays southbound out of Seattle.

AVOID the area and use ALTERNATE routes. https://t.co/pjJATag90P pic.twitter.com/C9iKujw0v8

— WSDOT Traffic (@wsdot_traffic) September 11, 2023
The accident happened around 12:30 p.m. and blocked all lanes until the truck was moved out of the way at 3:30 p.m. During the cleanup, the Washington State Department of Transportation encouraged motorists to find alternate routes and avoid I-5. When traffic was at its peak, the highway was reportedly backed up for 6 miles.
No injuries were reported at the scene of the accident.
See more photos from the scene: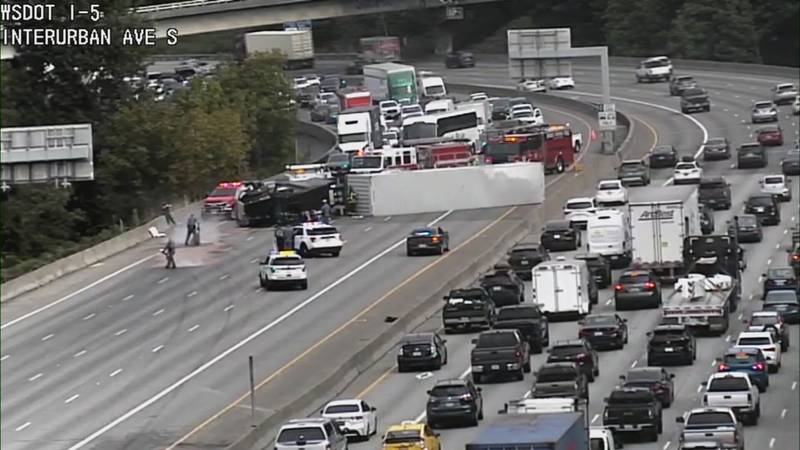 Original story by Fox 13.