J.R. Schleuger, the owner of Britt, Iowa-based Lifetime Nut Covers, showed this impressive working 1985 Kenworth K100E at the 2021 Shell Rotella SuperRigs in Hampshire, Illinois, at the end of July. Schleuger's business builds chrome and other accessories for trucks with well over 900 parts.
The truck won first place in the Classic category at SuperRigs.
Schleuger bought the truck from a friend in early 2019 and worked it the first year he had it after taking the rollback that was on it off. It was used to pull grain hoppers out of fields. He says he wanted to run it some to "work out any quirks before we actually built the truck."
The motivation behind the build was that Schleuger's father started his trucking career in a K100, and J.R. has always liked the trucks.
Because of the truck's age and a scarcity of parts, much of the custom work was done in-shop by Schleuger himself. The step plates and interior parts were among those Schleuger had to fabricate himself.
One unique touch on the truck: Schleuger and company moved the battery boxes inside the frame in order to move the fuel tanks up 3.5 feet to make them flush with the back of the cab.
"It makes the truck look a lot longer than it really is," he says. "265 is the wheelbase. Everybody thinks it's way longer than what it is. It's just deceiving. … Nobody's ever done a Kenworth like that before."
He still uses the truck to haul grain and other loads with a curtain-side step-deck.
The K100E is one of nine trucks in Schleuger's fleet of antiques, which also includes two B-model Kenworths, two needlenose Kenworths and some A-models as well. Being the only cabover, Schleuger says it'll be likely be the only one he builds, given the difficulty compared to a conventional.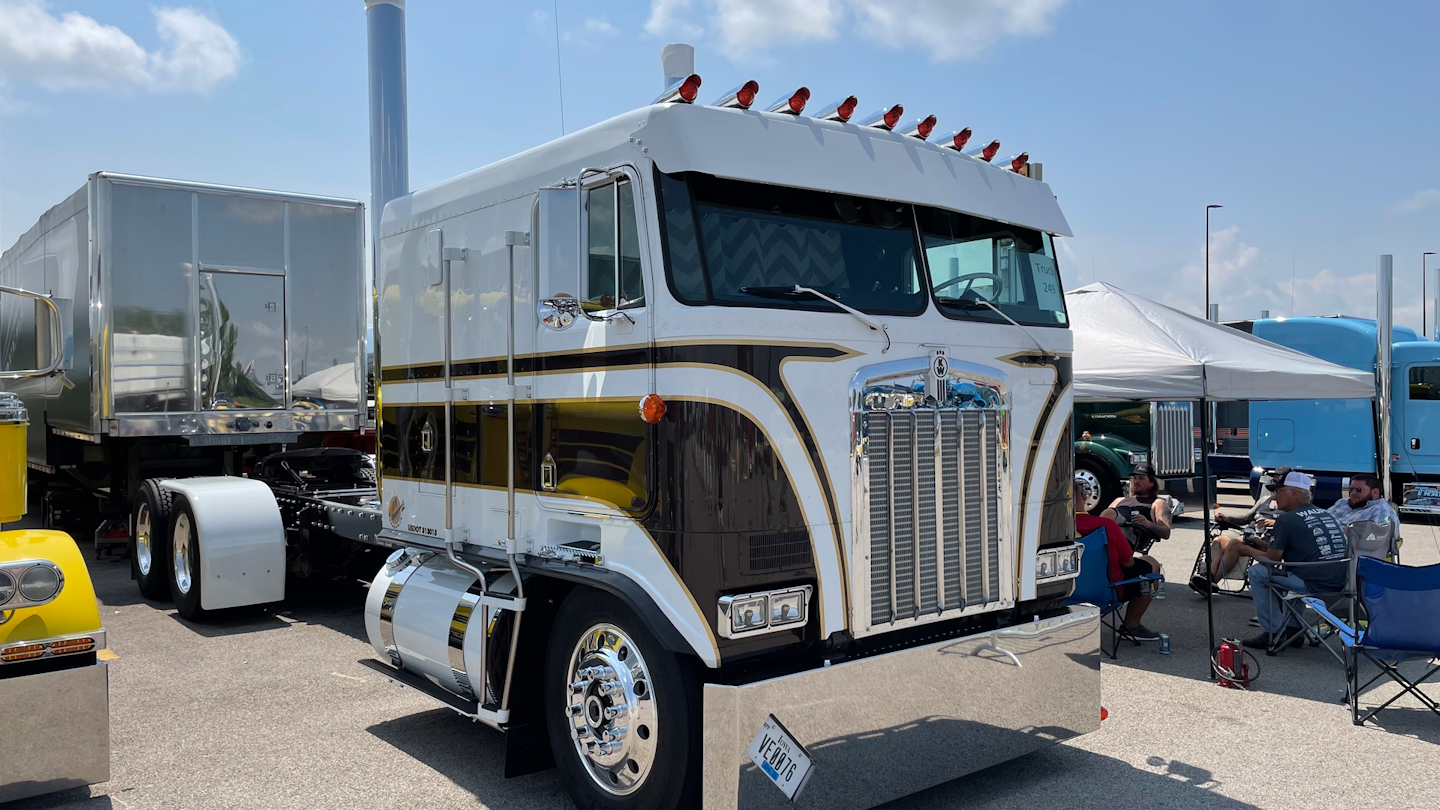 Schleuger's K100E won first place in the Classic category at the 2021 Shell Rotella SuperRigs working truck show.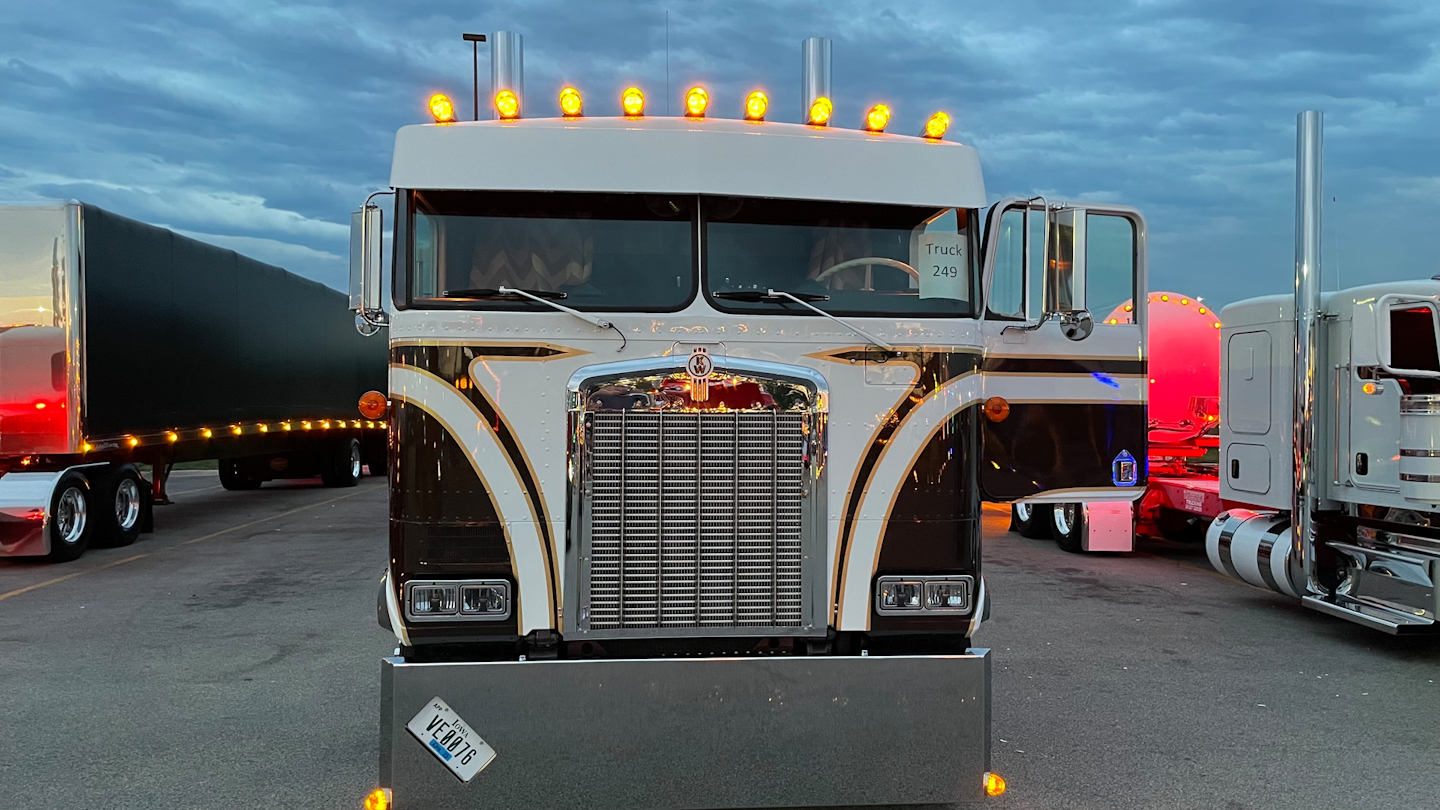 He added a lot of custom touches, including the front bumper and lights across the top of the cab.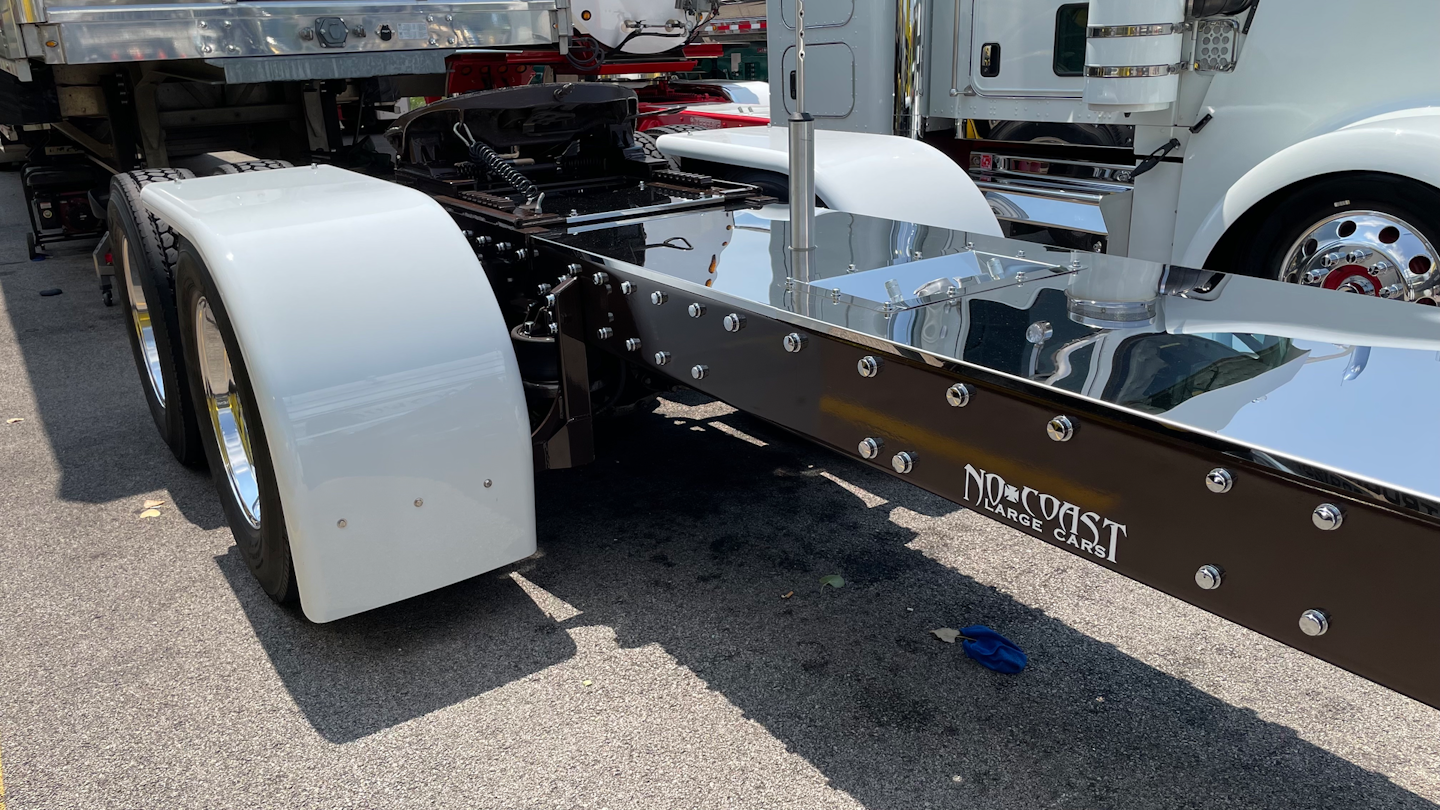 Due to a unique placement of the battery boxes and fuel tanks, the truck is deceptively long, only sporting a 265-inch wheelbase.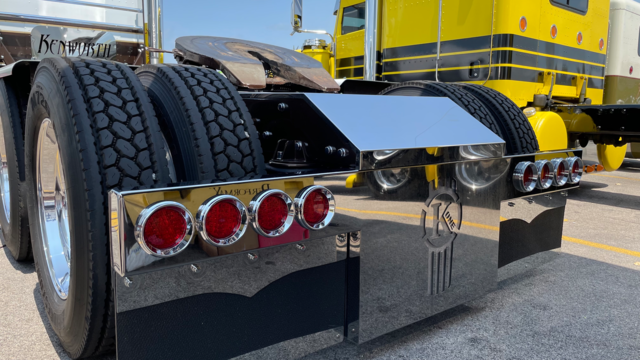 Also among the custom touches is the rear light bar.