A semi-truck carrying cardboard boxes was left dangling from an overpass after a dangerous accident this week.
The Pittsburgh Tribune-Review reported the accident happened on April 12 in Washington County, Pennsylvania. The truck was driving on Interstate 79 when the driver lost control, rammed into the barrier, and overturned. The cab laid on its side, and the trailer dangled over the side of the overpass. The trucker was able to climb out of the flipped cab, and suffered minor injuries.
Luckily, the area below the bridge was a grassy patch, and not another road. Police reported that some debris from the wreck, as well as cardboard from the haul, fell into that grassy area. They also said that accidents weren't unusual for that part of the highway. "This is just an area of roadway that we know has the potential for this to happen. Had he been carrying a different load, a heavier load of materials in the back, we'd probably be having a very different conversation right now."
See coverage and photos of the scene from CBS News Pittsburgh: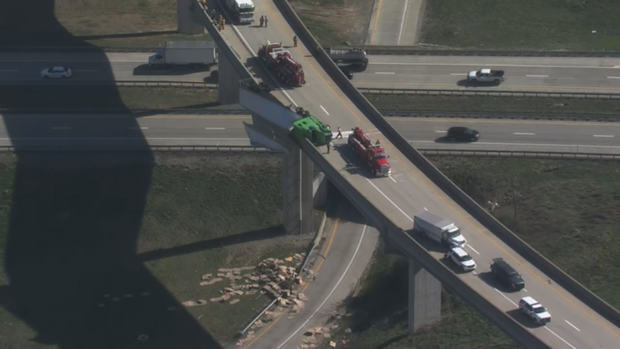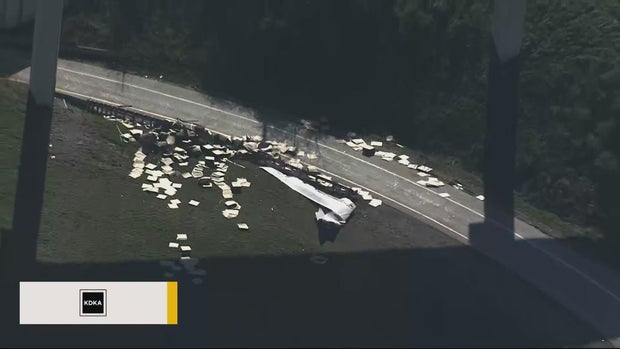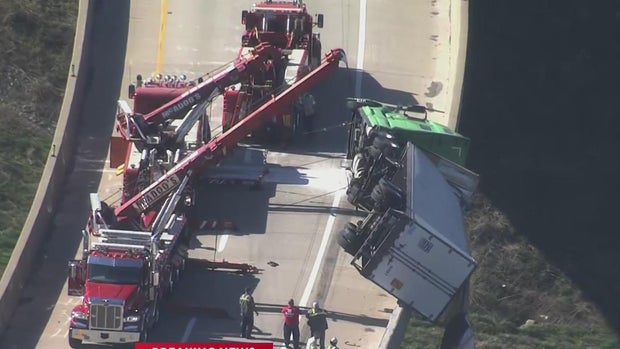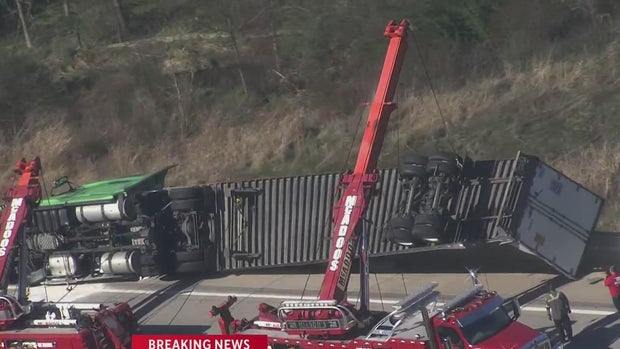 Due to the crash, the westbound off-ramp from I-70 to I-79 southbound and the ramp from I-79 northbound to I-70 westbound were temporarily closed. The truck was later removed from the scene, and all emergency crews cleared the area by about 6:40 p.m. The driver will be cited for failing to properly negotiate a left curve.