A dramatic scene unfolded on a busy highway when a semi-truck was impaled by concrete poles it was hauling.
WTSP reported that the incident occurred on I-275 southbound in Tampa, Florida. The semi-truck driver, a 33-year-old man, told reporters that he saw a vehicle stopped on the shoulder that suddenly merged back into traffic to cut him off. The trucker slammed on his brakes to avoid plowing into the car, but sent his haul hurling forward to bust through the cab and windshield.
The haul, a batch of 5,000 lb. concrete poles, snapped free from their tie-downs when the semi slammed on its brakes. Luckily for the driver, the poles impaled the cab and windshield but left him unscathed. He was able to walk away from this dangerous close call unharmed. Florida Highway Patrol reported that the scene left 85 feet of skid marks on the highway.
See photos from the scene, and WTSP's coverage below: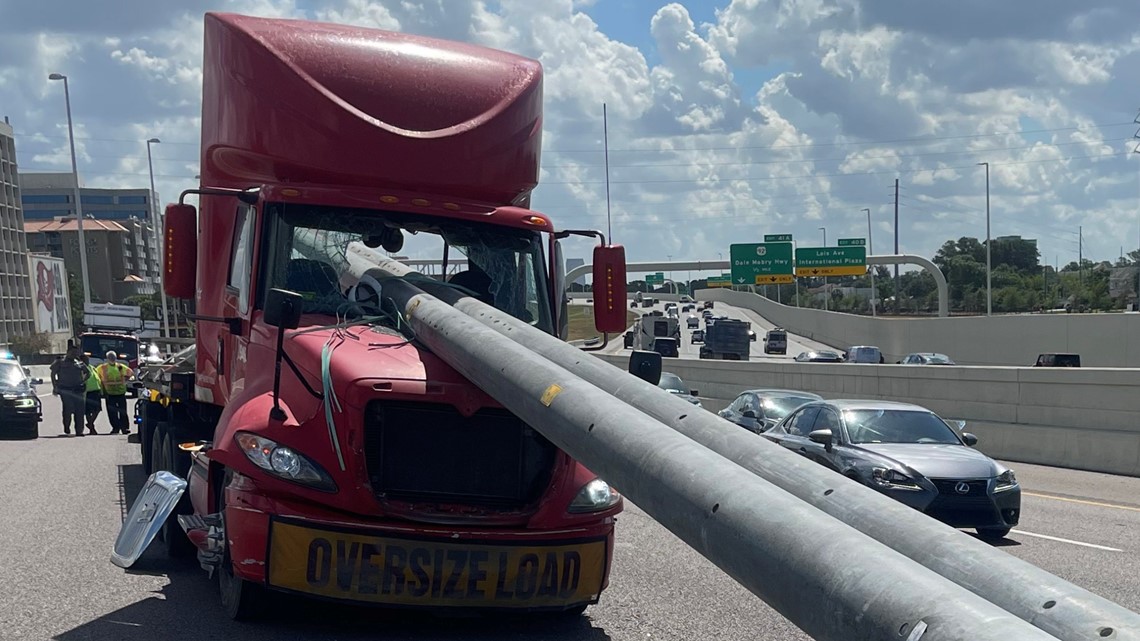 Original story by WTSP.