Two suspects that stole a semi-truck and held the trucker hostage are dead after a shootout with police.
According to Fox 8, the chain of events began when Ohio police officers stopped a car on US Route 42 for a broken tail light and a license plate infraction. When officers questioned the two suspects, a man and a woman, they gave false information and took off.
They ditched their car at a nearby truck stop to flee on foot until they commandeered a parked semi. The male suspect aimed his gun at an officer in pursuit, but did not fire it. The suspects stole the semi, with the trucker trapped inside, and fled the scene.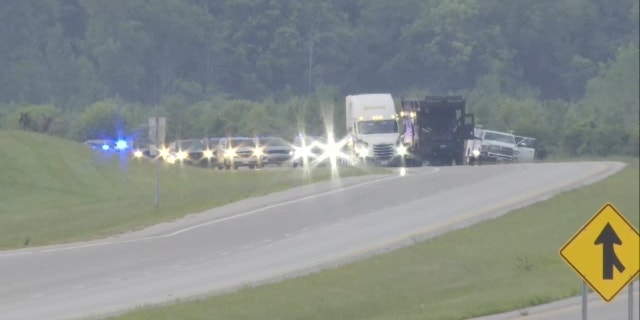 Officers were able to stop the stolen big rig with spike strips, and tried to mediate the situation over the phone with the thieves and victim. For about 4 hours, police tried to bring the chaotic scene to a peaceful end. However, when officers attempted to enter the cab, the suspects shot at them. Troopers returned fire, and injured both thieves.
They were taken to the hospital, where they both died from their injuries. Luckily, the kidnapped trucker only faced minor inquiries.
See Fox's coverage of the situation below:

Original story by Fox 8.