Tesla Semis have been doubted, but soon they may get the chance to prove themselves.
This week, it was announced that Tesla will take part in the Run on Less trucking event this September. According to their website, Run on Less is "a best-of-the-best demonstration that showcases advancements in freight efficiency."
The event will be held in California and tests semis capabilities on the road. Previously, Tesla has bragged that their semi can completed 500 mile, 82,000 lb. deliveries. However, some of their electric trucks were recently recalled for brake failure. This has led to some mixed opinions about the electric innovation. However, that hasn't deterred interest from some customers.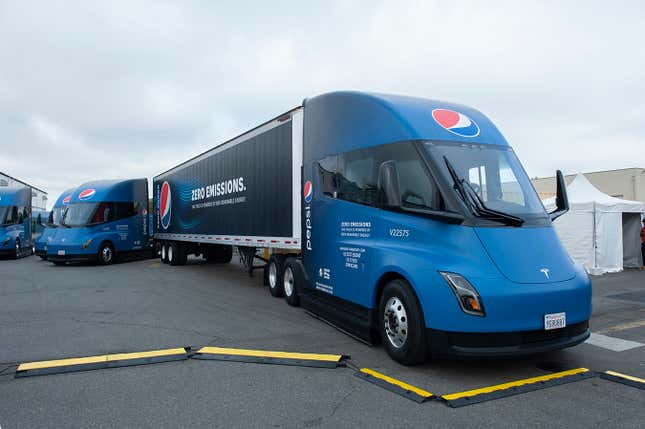 PepsiCo was Tesla's first buyer, and will have a fleet of semis participating in the event. PepsiCo's sustainability and technology director Amanda DeVoe said, "We're really excited to participate in the run and allow the industry to have access to the insights and the learnings that we are getting from experiencing these vehicles," in an interview with Automotive News.
Now that the pressure is on, Tesla's performance at the Run on Less event may skew public opinion for or against it. After the event, make sure to check The Mighty Trucker for Tesla's results and future updates about the latest innovations in the trucking industry.
What do you think of the Tesla Semi? Vote below to let us know:

Read full interview and article by Automotive News.